BETTER RESULTS in 90 days than 2 years of English academy classes.
Welcome to the Business English Training. This revolutionary program helps working professionals with an INTERMEDIATE or ADVANCED level of English achieve noticeably greater English fluency in 90 days so they can advance in their career and speak more confidently without wasting time with useless or irrelevant exercises.
This 19-minute video training could change your perspective.
Introducing the next step in the evolution of language learning.


Book a brainstorming session to get actionable steps you should do to improve your fluency with our without us. We will discuss:


- Your goals
- Your availability to invest your time
- A structured plan for you to follow (putting in ONLY 19, 27, or 44 minutes a day)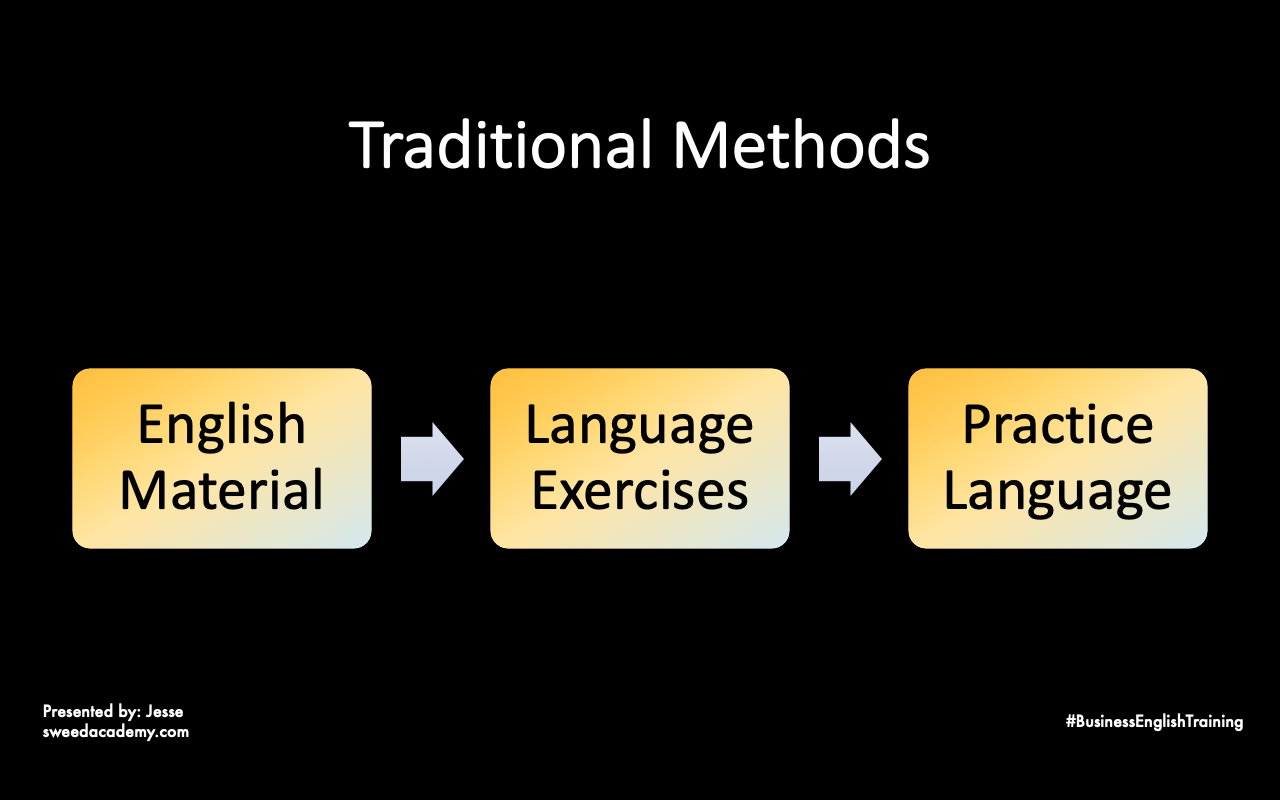 The old way
1. Start with pre-determined English book material about a random topic
2. Do language exercises to learn grammar, vocabulary, etc.
3. Practice the language we studied
Time for a change
1. Start with what the student cares about and use authentic material about that topic
2. Extract useful expressions from the meaningful material to learn and use.
​3. Apply concepts and upgrade your language using real world examples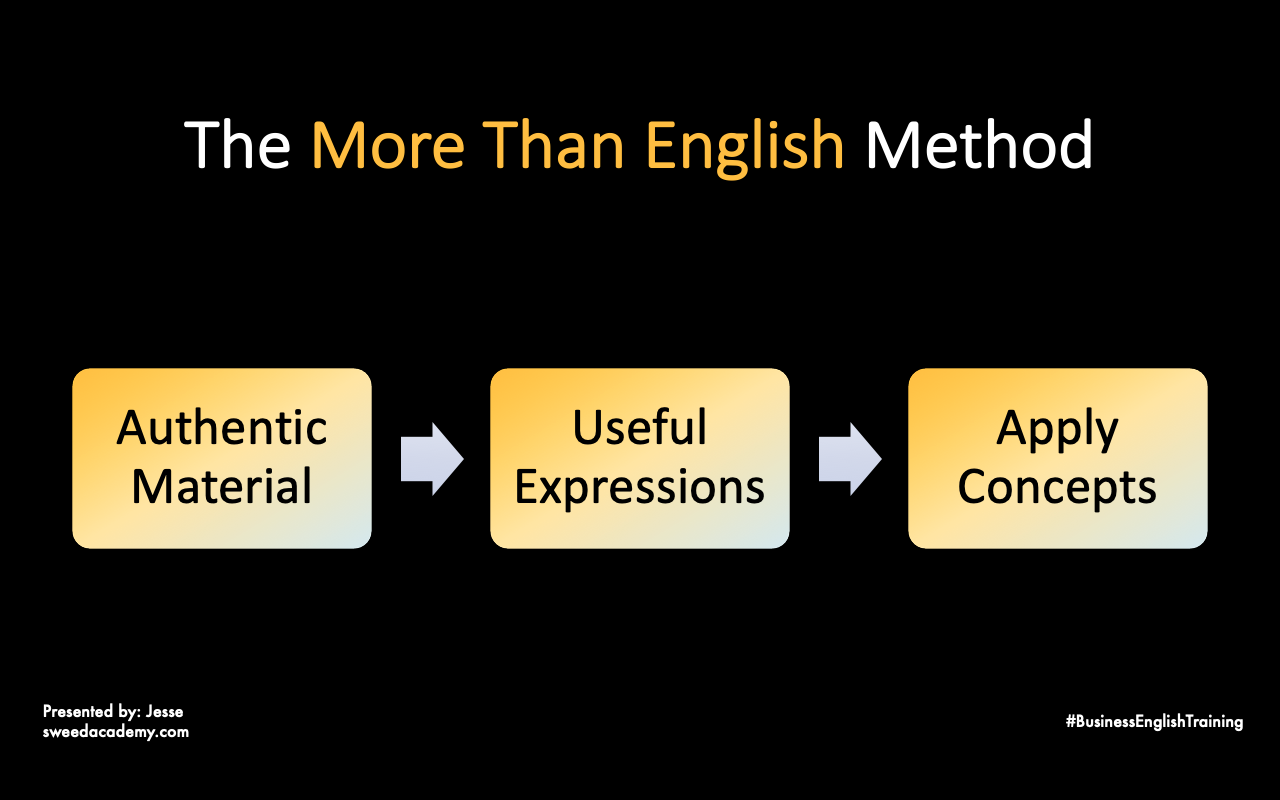 Say goodbye to:
- wasting time in traffic jams
- unnecessary and impractical lessons
- uninspired language exercises 
​​- learning English for English sake
After these 90 days, you will:
- feel 
completely confident
 in your English speaking ability
​- be and 
feel more fluent
 than spending 2 years at a language classroom
- have practiced 
real-world English
 that you face in your business
- see your business with
 a fresh perspective
- have 
a renewed vision
 for your own future
- be equipped with 
an artillery of new expressions
 to use in your conversations
This program may NOT be for you if:
- You are a beginner
- You're preparing for an English exam
- You are already fully bilingual and just want a conversation partner
- You can't commit to 27 minutes a day
- You can't afford it